Hello World,
Today I would like to discuss the fate of glaciers. Scientific research and satellite maps all prove that most of glaciers are melting away faster than predicted.
So high, so far away….and yet so present in the daily life of humanity. Glaciers essentially sustain the lives of half of the world's population, which depends on them for its water supply. Crowning mountaintops, these immense blocks of ice retain water and release it through melting during periods of warmth and dryness. They supply rivers with water during the entire year.
Picture: Mt. Kilimanjaro Glaciers Retreat at Peak
The melting of glaciers on a large scale is one of the most visible signs of planetary climate change. The celebrated "eternal snows" of Kilimanjaro will have surely disappeared before 2020. Their surface has already shrunk by 80%.
Along the mountainsides, streams that only recently were replenished by melting snow are now dry from September to March. River communities no longer have sufficient amounts of water for domestic or agricultural use. In some villages of the region, fighting breaks out over water, pastures, and arable land.
Mt. Kilimanjaro Glacier Retreat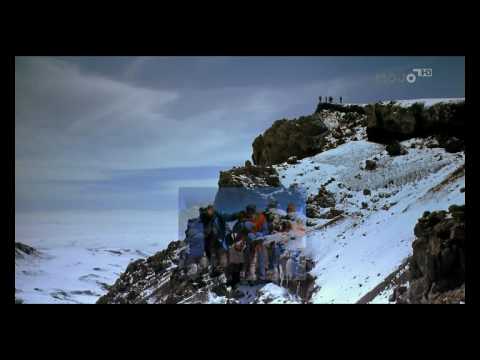 Watch this video: Effects of Global Warming (NASA)